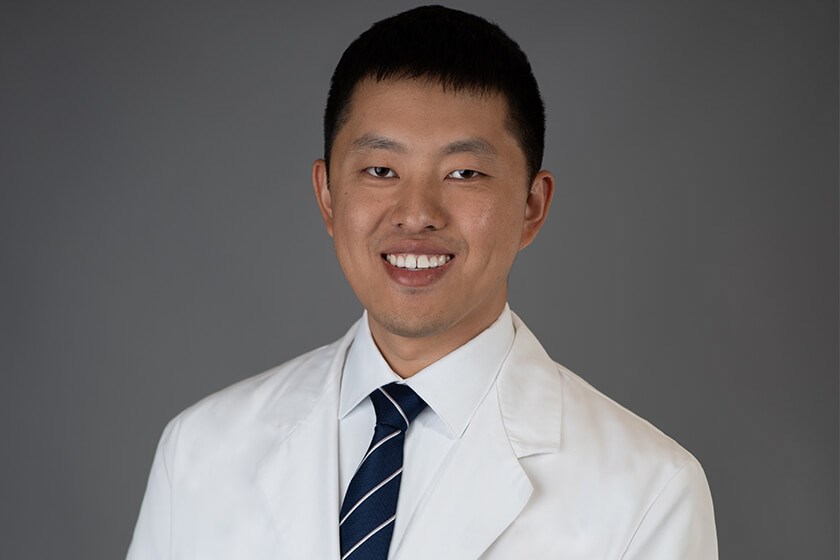 Dr. Ryan Chen is a skilled general surgeon providing personalized advanced surgical care to patients throughout the Greater Sacramento, CA community. He is certified by the American Board of Surgery. Dr. Chen has trained in both traditional (open) and minimally invasive surgery techniques and treats diseases ranging from breast and colon cancer to hernias, anorectal disorders, and gallbladder disease. His training has prepared him to address a variety of surgical issues and deliver personalized care for every individual. It has always been Dr. Chen's passion and goal to be a broad-based general surgeon serving a community in the area he calls home.
Specialties and Expertise
Throughout his dynamic education and career, Dr. Chen has remained dedicated to advancing patient care. He has conducted extensive medical research, serving as a research assistant in the areas of general surgery, pediatric surgery, radiology (cardiothoracic and breast imaging), and tumor virology. Dr. Chen has also contributed to several peer-reviewed publications and has lectured on the topic of pre-operative opioid use in Crohn's patients undergoing elective ileocolic resection.
Dr. Chen attended the University of California in Berkeley, CA where he earned his Bachelor of Arts in molecular and cell biology. He then went on to complete his formal studies and received a doctorate of medicine (M.D.) degree at Saint Louis University School of Medicine in St. Louis, MO. To further his medical expertise, Dr. Chen completed a demanding general surgery residency program at the University of Louisville School of Medicine in Louisville, KY. In addition to his certification through the American Board of Surgery, he also holds certifications in Advanced Cardiac Life Support and Advanced Trauma Life Support.
Extracurricular Experience
Dr. Chen has been driven to help improve the health and lives of others throughout his career, even beyond his medical practice. He taught tobacco prevention and risk factors to elementary students at St. Louis-area schools through the Tar Wars initiative. Through Sun Protection Outreach Teaching by Students (SPOTS), Dr. Chen also provided education on sun protection and skin cancer prevention to adolescents in the St. Louis-area school district. He also dedicated his time by volunteering at Health Resource Center, a free clinic in North St. Louis, where he helped patients manage their health. Dr. Chen is fluent in both English and Mandarin.
Privileges
Reviews
"Dr. Chen performed umbilical hernia surgery. He is a great doctor. The staff at both offices Roseville and Folsom are amazing. I've never experienced such thorough care and prompt attention to all of my needs. Thank you Sierra Pacific Surgical"
C.W.
Google
"I had to go to emergency for a complication that arose due to previous surgery by another hospital. Dr. Chen attended to me there and then for a follow-up appointment at the Sierra Surgical Center. He was very kind, focused, took his time and explained everything thoroughly. I highly recommend him!"
C.A.
Google
"Dr. Chen was great. Very professional, high level of communication and, most importantly, a fantastic surgeon. Despite the mess he had to work with (me), he was able to do a perfect surgery and give me the best case scenario outcome with minimal recovery time. I hope you don't ever have to go see him, but if you need to, he's your man."
M.M.
Google
"I was able to be seen for a consult within days of being referred. Within a couple of weeks surgery was scheduled. Dr. Chen is a consummate professional as are the front and back office staff at Sierra Pacific Surgical."
D.P.
Google
"I wanted to say something about Hannah in the office. I needed something from my medical record on a Friday afternoon, Fourth of July weekend. She didn't put me off, she took care of it right away and it took up a great deal of her time. She is a true care giver and puts the patient first as does Dr. Chen. I would recommend him without reservation."
D.C.
Healthgrades
Related Posts